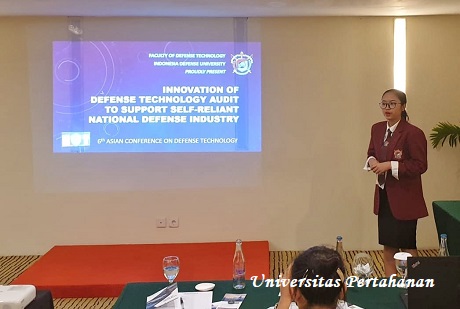 Bogor. Dekan Fakultas Teknologi Pertahanan, Dr. Romie Oktovianus Bura, BEng (Hons.)., MRAeS, Ph.D  mewakili Rektor Unhan Letjen TNI Dr. Tri Legionosuko, S.IP., M.A.P melaksanakan kegiatan International Joint Conference yang berlangsung pada tanggal 13 – 15 November 2019 di Bali.
Konferensi ini merupakan kolaborasi dari The 6th Asian Conference on Defense Technology (ACDT), The 4th International Conference on Technology, Informatics, Management, Engineering and Environment (TIME-E), The 5th International Conference on Industrial Internet of Things (ICIIOT) dan Cyber Physical, Computer and Automation Systems (CPCAS).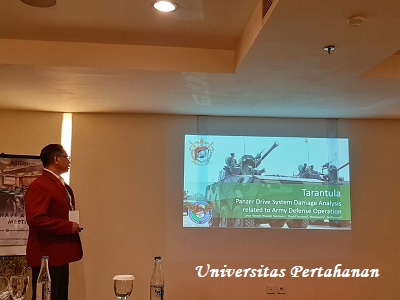 Dalam kegiatan ini, selain Dekan FTP Unhan juga dihadiri Wakil Dekan Fakultas Keamanan Nasional Unhan (FKN) Laksma TNI Dr. M. Adnan Madjid, S.H serta 6 Mahasiswa Pascasarjana S2 dan 1 Mahasiswa Doktoral Ilmu Pertahanan S3 dari Fakultas Teknologi Pertahanan yang masing-masing mempresentasikan paper hasil risetnya di setiap konferensi. Konferensi internasional ini mengundang para pembicara (speakers) dari kalangan akademisi, peneliti dan profesional dari universitas, pemerintah, sektor swasta, dan lembaga lainnya yang sudah memiliki reputasi internasional. Keberangkatan mahasiswa ini disponsori oleh Program Capacity Building Fakultas Teknologi Pertahan Unhan.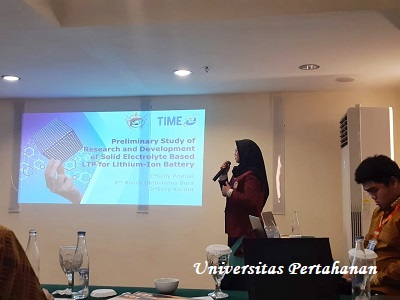 Masing-masing mahasiswa Unhan mempresentasikan paper antara lain Dorothea Sthallhani Jasi dengan judul Innovation of Defense Technology Audit to Support Self-Reliant National Defense Industry,  Faishal Irfan dengan judul Identifying Development Strategic of Critical Technology Elements using Quality Function Deployment Approach for Fighter Simulator Development, Ahmad Sazhri dengan judul Mastery of Composite Materials to Support Indonesia's Defense Industry, Selly Pratiwi dengan judul Preliminary Study of  Research and Development of Solid Electrolyte Based LTP for Lithium-Ion Batteries,  Hanum Shirotu Nida  dengan judul Multi-Network Transmission Using Socket Programming to Support Command and Control Systems,  Ersha Mayori dengan judul Potency of Manufacturing Readiness Level Assessment from Defense Industry  dan  Linus Yoseph Wawan Rukmono dengan judul Tarantula Panzer Drive System Damage Analysis related to Army Defense Operation. (Udn)
Authentikasi : Kabag Humas Unhan